TFS shaving soap Zagara Gelsomino Forte 150 ml
De Zagara e Gelsomino combineert de frisheid van sinaasappelbloesem met de warmere jasmijngeur. Heel verfijnd en u mag deze zeker niet missen!
Het fijne van een scheerzeep van deze kwaliteit is, dat u er heel lang mee doet. Een klein beetje zeep is al genoeg voor een 2 of 3-pass scheerbeurt. De zeep is zodanig intens dat u met veel minder toch een geweldig schuim zult krijgen. Ingrediënten, onder andere Zagara: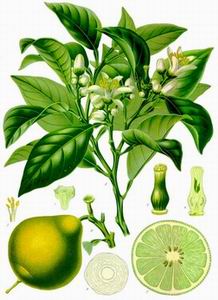 Description to follow
Plant/Part: Fruit/Peel (Source: Mediterranean, Israel and Americas) Latin Name: Citrus Sinensis/Vulgaris/Aurantium Family: Rutaceae AROMA: A zesty and refreshing citrus fragrance. PROPERTIES:Antidepressant, Antiseptic, Antispasmodic, Carminative , Digestive, Febrifuge, Sedative, Stomachic, Tonic. This oil has a rich, fresh citrus scent,

En Jasmijn
Plant/Part: Tree/Flowers (Source: India /Egypt) Latin Name: Jasminum Grandiflorum Family: Oleaceae Extraction: Enfleurage/Solvent Extraction AROMA: Sweet, flowery and exotic- slightly heady. PROPERTIES: Good for stressand general anxiety. Perfect skin careoil, excellent for hot, dry skin. Sensual properties and reputedly an Aphrodisiac! Only needs to be used in very small quantities. Exquisite perfume. A vast quantity of blossoms, which must be gathered at night when scent is at highest, are required to produce only a few drops of oil.