Scheermes Roedter 1909 Titan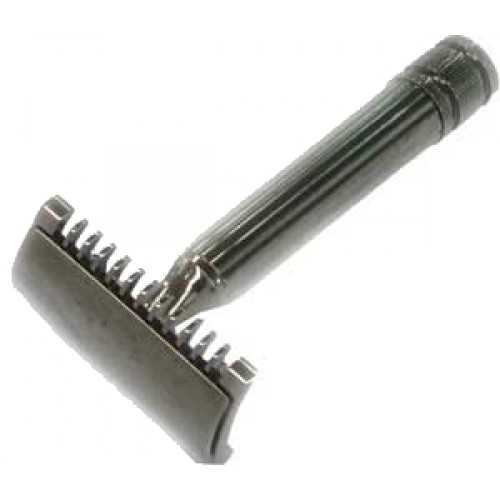 Don't order without reading this: This DE razor is probably the most aggressive razor you will ever encounter. Not suitbale for shavers with sensitive skin or for unexperienced shavers.
With this razor, you can get the result with one pass, where other razors would need 2 or 3 passes.
OK, now you have been warned, proceed to the "add" button...
In a nice blue box.